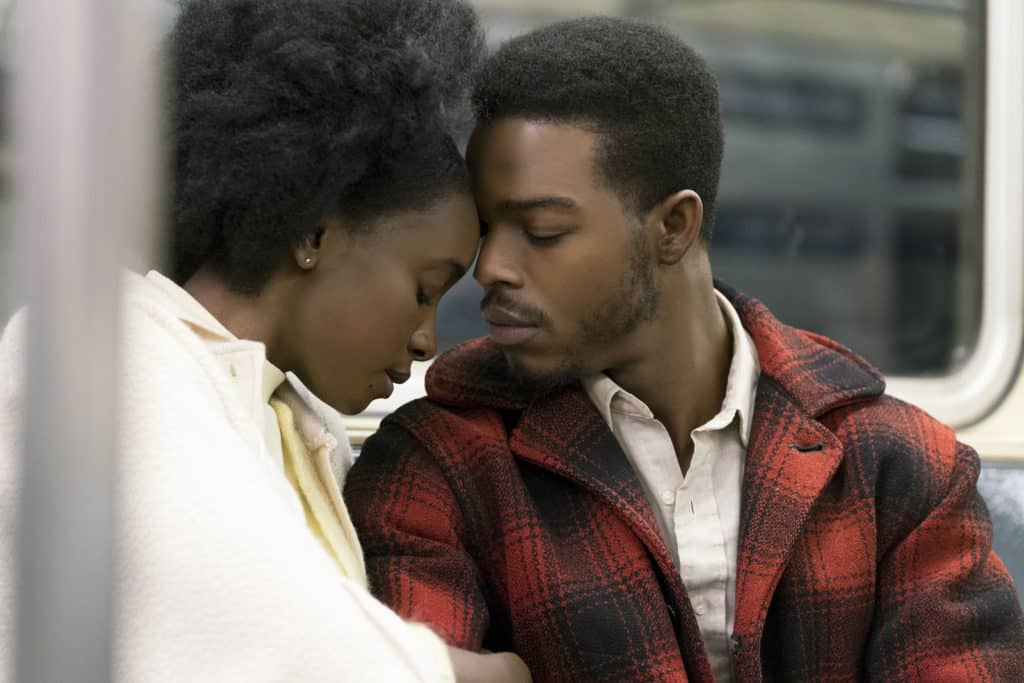 Nouvelle semaine chargée au cinéma. En plus du blockbuster français « Qu'est ce qu'on a encore fait au Bon Dieu »?, on pourra voir Ulysse et Mona, l'Intervention, Minuscule 2, A Cause des filles ou les Estivants. Toulouseblog vous conseille les deux films coup de coeur de la semaine : Sorry to Brother You et Si Beale Street pouvait parler.
Qu'est-ce qu'on a encore fait au Bon Dieu ? de Philippe de Chauveron
Avec Christian Clavier, Chantal Lauby, Ary Abittan
Claude et Marie Verneuil font face à une nouvelle crise. Leurs gendres, Rachid, David, Chao et Charles sont décidés à quitter la France avec femmes et enfants pour tenter leur chance à l'étranger.Incapables d'imaginer leur famille loin d'eux, Claude et Marie sont prêts à tout pour les retenir…
Sorry To Bother You de Boots Riley avec Lakeith Stanfield, Tessa Thompson, Jermaine Fowler
Après avoir décroché un boulot de vendeur en télémarketing, Cassius Green bascule dans un univers macabre en découvrant une méthode magique pour gagner beaucoup d'argent. Sa carrière décolle… au détriment de ses amis et collègues.
Minuscule 2 – Les Mandibules du Bout du Monde de Thomas Szabo, Hélène Giraud
Quand tombent les premières neiges dans la vallée, il est urgent de préparer ses réserves pour l'hiver. Hélas, durant l'opération, une petite coccinelle se retrouve piégée dans un carton… à destination des Caraïbes ! Une seule solution : reformer l'équipe de choc !
Si Beale Street pouvait parler de Barry Jenkins avec KiKi Layne, Stephan James, Regina King
Harlem, dans les années 70. Tish et Fonny s'aiment et envisagent de se marier. Alors qu'ils s'apprêtent à avoir un enfant, le jeune homme, victime d'une erreur judiciaire, est arrêté et incarcéré.Tish s'engage dans un combat acharné pour prouver l'innocence de Fonny et le faire libérer…
À cause des filles..? de Pascal Thomas
Avec José Garcia, Marie-Josée Croze, Audrey Fleurot
À l'occasion d'une noce d'où le mari s'est enfui, à peine la cérémonie terminée, chacun, en guise d'épithalame – ce chant composé à l'occasion d'un mariage – va s'employer à remonter le moral de la mariée.
Les Estivants de Valeria Bruni Tedeschi avec Valeria Bruni Tedeschi, Pierre Arditi, Valeria Golino
Une grande et belle propriété sur la Côte d'Azur. Un endroit qui semble hors du temps et protégé du monde. Anna arrive avec sa fille pour quelques jours de vacances. Au milieu de sa famille, de leurs amis, et des employés, Anna doit gérer sa rupture toute fraîche et l'écriture de son prochain film.
Ulysse & Mona de Sébastien Betbeder avec Manal Issa, Eric Cantona, Mathis Romani
Il y a quelques années, Ulysse, a mis un terme à sa carrière d'artiste contemporain. Aujourd'hui, il habite seul avec son chien Joseph dans un vieux manoir au milieu de la forêt. Mona a vingt ans et est étudiante aux Beaux-Arts. Un jour, Mona décide de partir à la rencontre d'Ulysse.
L'Intervention de Fred Grivois avec Alban Lenoir, Olga Kurylenko, Michaël Abiteboul
1976 à Djibouti, dernière colonie française. Des terroristes prennent en otage un bus d'enfants de militaires français et s'enlisent à une centaine de mètres de la frontière avec la Somalie. La France envoie sur place pour débloquer la situation une unité de tireurs d'élite de la Gendarmerie.