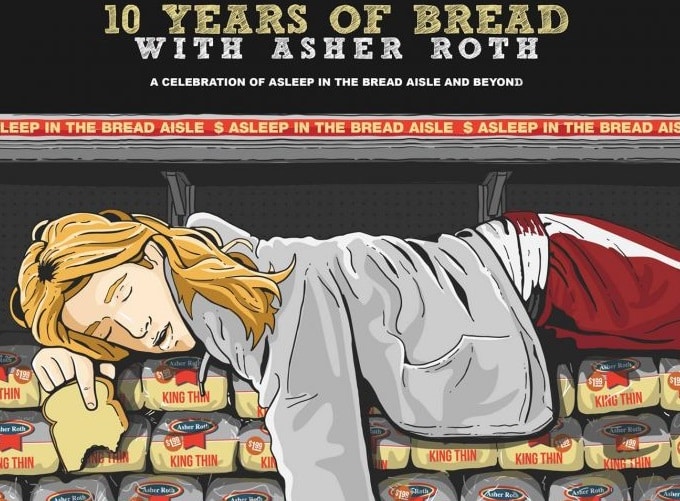 Ce samedi 25 mai Asher Roth donnera un concert pour les dix ans de son album « Asleep in the Bread Aisle » au Rex de Toulouse.
Asher Roth fête les 10 ans de la sortie de son prmier album « Asleep In The Bread Aisle », connu pour son premier titre « I Love College » qui compte désormais plus de 63 MILLIONS de flux sur Spotify, tandis que son premier album s'est vendu à plus de 65 000 exemplaires au cours de sa première semaine ! Roth a fait ses débuts sous Universal, bien qu'il soit parti en 2012, après la sortie de son deuxième album Retrohash sous le label indépendant Federal Prism en 2014, le titre de l'album deviendrait plus tard le nom de son propre label, lancé en 2016.
Au cours des 10 années écoulées depuis sa première sortie, Roth a eu plusieurs hits tels que Tangerine Girl et Fast Life, tous deux de Retrohash, chacun amassant plus de 4 MILLIONS de flux sur Spotify, le single 2010 de GRIND recueillant plus de 6 MILLION de streamers, tout en collaborant avec de grands noms tels que Cee. -Lo Green, Busta Rhymes, Anderson Paak, Action Bronson, Royce de 5'9 en cours de route.
Asher Roth en concert
Samedi 25 mai
Le Rex de Toulouse
Entrée : 20 euros